How we work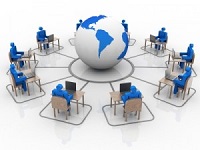 Lee Technology conducts all its engineering and product development work at its offices and manufacturing facilities based in Salisbury, UK.

This is the 21st Century, not the 19th, so we use teleworking technologies, secure file-sharing, and desktop-sharing software to provide efficient and effective communication and collaboration with our clients and their engineering teams, and to eliminate time wasting and environmentally damaging commuting. (please see our Environmental Policy page).
This allows Lee Technology Ltd to provide its services to clients irrespective of their geographic location, and enables us to charge a much reduced (and highly competitive) hourly rate.

Our product development and engineering consultancy services are conducted on a time-and-materials basis, where either party may terminate the agreement with one week's notice. Our manufacturing services may be contracted on a time-and-materials basis for bespoke items, or a fixed-price quotation may be negotiated for repeat work.

Our standard rates for 2020 are £40 per hour (ex VAT).