FPGA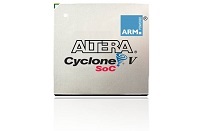 Lee Technology offers design services for products containing FPGAs, as well as the development of IP cores for use in FPGA and ASIC projects.

We are experienced in developing products using Altera, Xilinx, Lattice, and Microsemi FPGAs.

All our IP cores are written in VHDL and are rigorously tested using assertion-based verification.



Your product will be developed by a fully qualified IET Chartered Engineer with over 20 years of design experience.